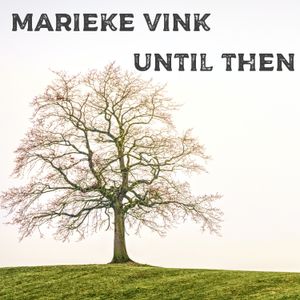 I'm very happy with the release of a new track, called "Until Then. I wrote the track in collaboration with Kristian Borresen for February Album Writing Month (FAWM). The idea behind FAWM is that you write (at least) 14 songs in 28 days and that the challenge gives you inspiration to keep writing.  One of the best parts of FAWM is that you meet other songwriters and can collaborate with anyone. 
I had heard some of Kristian's production work last year during FAWM and I really wanted to work with him. He sent me a short piano piece and invited me to write some lyrics. The music evoked images of nature, sweeping landscapes and soaring skies and I wrote the lyrics in about 45 minutes. It is about closure sneaking up on you when you are not paying attention. 
The song comes in just under two minutes but both Kristian and I thought that it said everything it needs to say and we decided to leave well enough alone. And so this is a very short song but one I really, really love. The piano is beautiful and the whole thing fits together beautifully. 
You can stream the songs on Spotify and everywhere else people stream music these days. And if you are feeling generous, you can even buy it for a mere 50p on Bandcamp.